"Hand me a #10 spanner!" Does this kind of phrase ring a bell to you? Then, what does this phrase mean? In this blog, I am going to explain and clarify this question to you.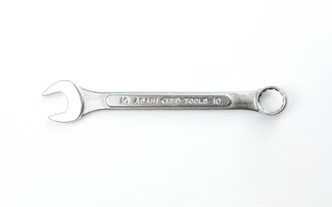 Spanner is a metal tool with shaped end, it is designed to turn nuts and bolts with hand, this is a general definition from the dictionary.

To describe more, Open-ended Spanner is a single piece of metal tool with a C-shaped end in one side and hexagon hole-shaped end in the other side but some of them can be the same for both sides. Both of sides size can be different size for usability. But there are several shapes of spanner exist in the market, but they will be called differently such as Pin spanner, box spanner, ring spanner, and etc.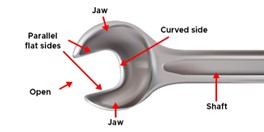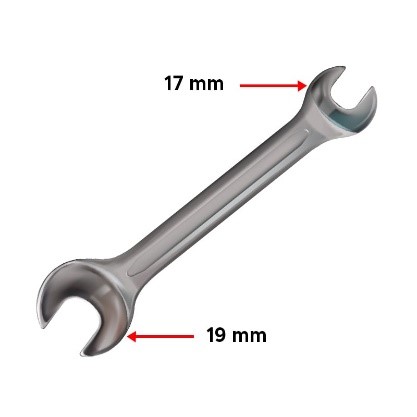 In the past spanner are mostly made of Alloy Steel to ensure the hardness of the material, then when the Metallurgy technology increased, these days we can see Chrome Vanadium Steel in general hardware store. This material provides both strengths from Carbon and Chromium for rust resistance. This is ideal spanner material of these day.

You can see spanner in almost of places in your daily life such as garage, tools room, factory, department store, construction site, or it even place next to you right now. You might be able to say that if there are bolt and nut, there will be spanner with them as well. This made spanner turned to be one of the most common engineering tools in the world.

When you are going to turn or fasten hex bolt or hex nut, the easiest way to do is use our hand to initially fasten them in to the designated hole until we feel hard to turn them, at that time it will be a spanner turn to fasten them until you feel tight for normal spanner. For torque spanner, you can indicate torque and fasten them until it reached your desired torque.

Number on the spanner indicate the size of the hexagon head bolt or nut at the head hexagon width flat side. For example, M6 standard Hex bolt and Hex Nut will have a width across flat = 10mm. Each size will be varied, so if you are not sure which size of spanner you should buy at the store, please check size chart of spanner with applicable fastener at the store or bring the actual fastener that you are going to use with to the store.
Mostly, they will be indicated in Metric system but some of Metric size spanner are applicable with Imperial system as well.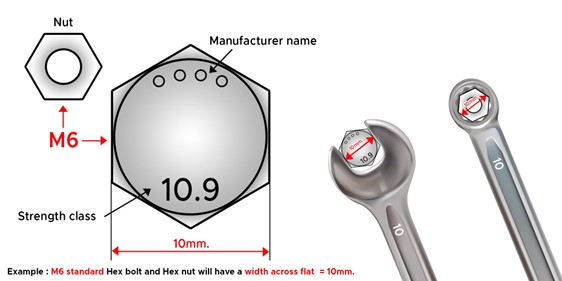 Adjustable spanner(Money spanner) is also a good choice for multiple sizes application due to it can adjust flat sides to be narrow or wide by using our thumb.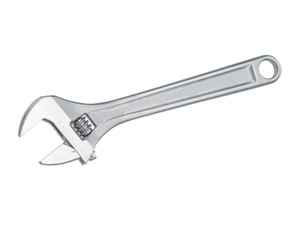 Spanner is such a small part but it is full of story. There is much more interesting thing about spanner other than this, I will share them with you guys in next issue.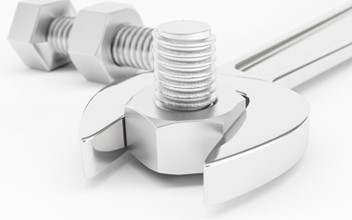 Thank you for your time reading our article, please stay tune with us for the next article!


Written by

Mr.Nuttapol Sirilert

International Sales Dept.

Hanshin Neji Co.,Ltd.